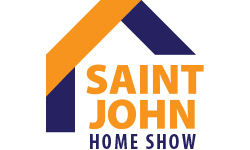 Trade Shows Are Back in Atlantic Canada and so is the SAINT JOHN HOME SHOW! 
We are very lucky to live in one of the safest places in the world. Thanks to everyone's cooperation in adhering to the strict protocols that the government and health officials have asked of us, the Atlantic Bubble has been a huge success...COVID-19 is on the outside looking in! 
Our team has been working diligently with the Province of New Brunswick, the Chief Medical Officer, and our event facility partners to develop new, enhanced safety measures that will allow us to return to hosting live events.  
Face-to-face interactions with clients and colleagues are much more meaningful and we are incredibly excited to be able to welcome you back to the 2021 Saint John Home Show. We will continue to work in partnership with government, venues, and you – our valued exhibitors – to ensure we present a safe and comfortable setting for you to showcase your business.  
Safety Plan– TD Station – Saint John Home Show
Master Promotions Ltd. and TD Station have worked with the Province of New Brunswick to develop a safe operational plan for exhibitions at the facility.  As a result, we will have protocols in place during the event to ensure a positive and safe experience for everyone involved.  We know you have questions.  The following may answer some of them but meantime, reach out to our team at any time.  We'll be happy to fill in the blanks for you! 
Atlantic Canada Bubble only – including exhibitors and attendees.
Mask wearing will be mandatory during all times within the building. Exception will be when seated in the restaurant area and eating/drinking.
The floor plan will be a little different with directional traffic and social separation between non-bulk booths so that visitors and exhibitors will feel safe and comfortable.
For bulk booths, show management will work with you to sort out your floor plan so it is compliant. For smaller booths, there will be protocol provided for you to lay out your booth and as always, we'll be there to help you.
Additional event staff will assist with traffic flow and monitor social distancing.
Attendees will flow through the show following a directional plan.
Contact tracing will be taken care of by show management.
TD Station has invested in State of the Art cleaning and sanitizing equipment to ensure safety for all.
Extra hand sanitizer will be available throughout the facility. Exhibitors are asked to provide their own hand sanitizer available for attendees to use at each booth. 
If your booth includes a structure, you will admit one "bubbled group" at a time and perform cleaning of touch points on a frequent basis.
We will have lots of show staff available to direct traffic, answer questions and help attendees feel safe and informed.
And of course, regular hand washing, sanitization and social distancing will be enforced with signage and floor decals.