ABOUT THE SHOW
The region's top trusted home event for over 40 years, visitors from Saint Stephen to Sussex come with plans to build, buy or embark on a home renovation project. Thousands rely on the show's unique face-to-face environment to meet their next partner in home improvement. In fact, 82% of visitors surveyed in 2019 had plans to buy or build a home!
Whether you are looking to sell merchandise, generate leads, build brand awareness or test-market new products, the Saint John Home Show is the ideal environment! Consumers make major buying and renovation decisions based on what they see at the Saint John Home Show.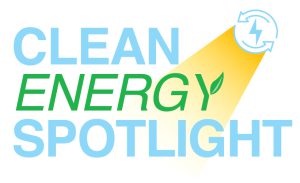 CLEAN ENERGY SPOTLIGHT
For 2023, the Saint John Home Show will now include a Clean Energy Spotlight for visitors to learn how to save money and become more energy efficient. This event will bring together everything from electric vehicles and bikes, solar panels, smart home automation systems, and energy efficient heat pumps and more.
Do you have a product or service that is energy efficient and stands up for the environment? Does it reduce greenhouse gas emissions, promote renewable energy, improve air & water quality, and protect ecosystems? We want you to be part of the 2023 Saint John Home Show with the Clean Energy Spotlight.
Let's work together to go green. Your company will be identified as part of the Clean Energy Spotlight at the 2023 Saint John Home Show, plus we will feature your company on our social media channel with a link to your social media page for more information!
EXHIBIT PRICING
Our Booth Packages will enhance your status as the industry leader that you are. Our all-inclusive exhibitor package includes:
Back & sidewalls drapery

Aisle Carpeting

Booth carpeting

Daily Booth vacuuming

Container Storage

Forklift services to and from your booth (up to 5000 lbs.)

Exhibitor Badges
PRICING: $10.00 per sq. ft.
(100 sq. ft. minimum)
Book Space
To fax or email your Space Rental Contract, please click the "Download" button to get a copy of the contract then send it to us using the information on the form. 
DATE, TIME & LOCATION
Friday, March 10
12 noon - 8:00 pm
Saturday, March 11
10:00 am - 6:00 pm
Sunday, March 12
10:00 am - 4:00 pm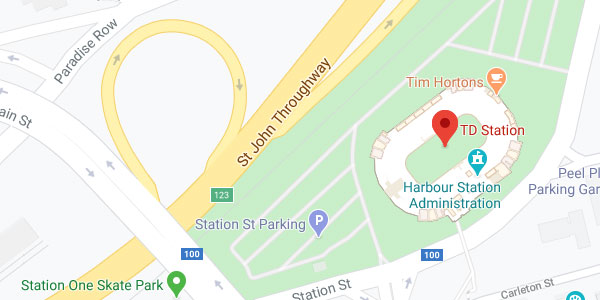 TD Station
99 Station Street
Saint John, N.B.
E2L 4X4
(506) 632-6103
2022 Exhibitor List
Adams Pest Control
Aerus
All Coverage Insurance Ltd.
Allstate Insurance
AllStar Heating & Cooling
Altimate Home Solutions Ltd
Apple Ridge Lumber Co Inc
Armstrong Installers Ltd.
Atlantic Health and Safety
Atlantic Heating & Cooling Solutions Inc
Atlantic Roll Forming Inc.
Back to Black Asphalt Sealing
Bath Solutions
Bayview Credit Union
Bee Green Junk Removal
Belfor Property Restoration
Bell
Bergman Landscape & Masonry
Bird Stairs Ltd
Budget Blinds of Saint John
Clear Power Solutions
Decorastone
Easy Up Structures Limited
Ecoheat Inc
Energie NB Power
Expedia Cruises
Fundy Regional Service Commission
Gable Enterprises Ltd.
Garage Kings
Goodlife Roofing Ltd
Green Diamond Equipment
Heritage Window & Door
Homesol Building Solutions
Homestar Group
Huff N Puff Insulation
Hvac Cleanpro Inc
Innovative Heating & Air Solutions
Integrity Hvac Solutions Ltd
Jordive Limited
Jtr Commercial Services
Krown Rust Control
Luc Morin
LS Bilodeau
Matt's Insulation Ltd
McF Customs Ltd
Medavie Blue Cross
New Brunswick Lung Association
Nightingale Tree Service
Northeast Distributors
Park Fuels Ltd
Port Fredericton Candock
Pro Power Canada Inc.
Pur & Simple
Rawmer Industries Ltd
Recycle NB
Rogers Communications Canada Inc
Shaw Brick
Sun Life Financial
Saint John Energy
Tir Na Nog Forest School
University First Class Painters
Wayside Sunrooms
Weatherskin New Brunswick Ltd
Weaver's Landscaping & Excavation Ltd.
World Financial Group