About The Show
Be part of another edition of the Saint John Home Show at TD Station, March 13-15, 2020!
The region's top trusted home event for over 40 years, visitors from Saint Stephen to Sussex come with plans to build, buy or embark on a home renovation project. Thousands rely on the show's unique face-to-face environment to meet their next partner in home improvement. In fact, 82% of visitors surveyed in 2019 had plans to buy or build a home!
Whether you are looking to sell merchandise, generate leads, build brand awareness or test-market new products, the Saint John Home Show is the ideal environment! Consumers make major buying and renovation decisions based on what they see at the Saint John Home Show.
DATE & TIME
Friday, March 13, 2020
12 noon - 8:00 pm
Saturday, March 14, 2020
10:00 am - 6:00 pm
Sunday, March 15, 2020
10:00 am - 4:00 pm
2019 Exhibitor List
3871461 Can. Inc
AAA Propane
ADT Security Services Canada Inc.
Aerus
Air Tight Attic Insulators
Allstate Insurance
Apple Ridge Lumber
Armstrong Installers Ltd.
Asphalt Pros Inc.
Atlantic Deck Systems
Atlantic Heating & Cooling Solutions Inc.
Atlantic Roll Forming Inc.
Avondale Kitchens & Baths
Back 2 Black Asphalt Sealing
Barbara Lynn's Gifts
Bath Fitter New Brunswick
Bath Solutions
Bell Canada
Bergman Landscape & Masonry
Bonney Construction Ltd.
Boys & Girls Club of Saint John
Camp Tulakadik
CanDock/Port Fredericton Marina
Catapult Creative
Cedarcrest Gardens Ltd.
Celebrate & Wicker Emporium
Clear Power Solutions
COSTCO Wholesale
CreteMaster.Com
Culligan Water (Rawmer Industries)
Danco Distributing
Decorastone
East Coast Chocolate Company (a division of Keitha Marie Ltd.)
Eastern College
Ecoheat Inc.
Energie NB Power
Expedia Cruise Ship Centers Saint John
Fibrenew Saint John
Fundy Bay Doors
Fundy Paving Inc
Fundy Regional Service Commission
G. Wright Consulting Ltd. (for Maritime Permanent Roofing)
Garage Kings
Grass Catcher EcoCare Ltd.
Green Foot Energy Solutions Inc.
GreenPoint East Lawn Care Inc dba Weed Man
Ground Zero Laser Tag
Guimond Builders Ltd.
Habitat for Humanity Saint John Region Inc.
Hall Bros. Enterprises Ltd.
Hayward Healthy Home Solutions
Health Protection Services
HelloFresh
Heneault et Gosselin Inc.
Heritage Window & Door
HomeSol Building Solutions
Homestar Inc.
Huff n Puff Insulation
Hydrokleen Atlantic
IronWood Manufactured Homes Inc.
Irving Energy
Jordive Limited
JTR Commercial Services
Kent Building Supplies
Krown Rust Control
LanMay Farm & Supply dba MacKenzie Windmills
Life Start Training Inc.
London Life
Maple Leaf Homes
Mario's Pool and Spa Inc.
Maritime Gourmet Nut Company
Matt's Insulation Ltd.
McMillan Forest Products
Munro Lighting
Nordic Clean Air Ltd.
Northeast Distributors
Novair Heat Pumps Inc.
Oakhill Homes
Original Energy Sales Inc.
Park Fuels Ltd.
Pinnacle Painting & Renovations
Point Zero Refrigeration
Premium Pools & Spas
RC Clean Wastewater Ltd/Generations Septic Solutions Inc.
Recycle NB
Ridgeback Basement Systems
Rogers Communications Inc.
Royal Lepage Atlantic
Rusco Saint John Limited
Saint John Energy
Saint John SPCA Animal Rescue
Saint John Tool Library
Second Dimension International Ltd.
Service New Brunswick
Sheppard Chiropractic Center
Sierra Ventures Inc.
Simply for Life
Sleep Therapeutics
SRM Residential HVAC Inc.
St. Joseph's Hospital Foundation
Student Works Painting
Sun Life Financial
Sun Nurseries Inc/Maritime Green Products
Take It For Granite Countertops Ltd.
Taylor's Landscaping
The Cake Lady
The Co-operators
The Dock Outlet
The Snore Shop
Tir na nOg Forest School
Touchstone Academy's Amazeatorium
Trademark Coatings
University First Class Painters
Wayside Sunrooms
Weatherskin New Brunswick Ltd.
World Financial Group
Wyndham Hotels & Resorts
IMAGE GALLERY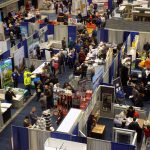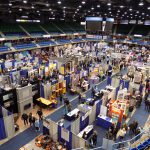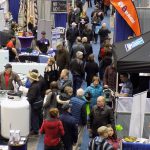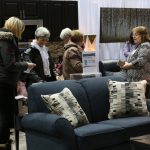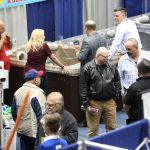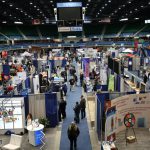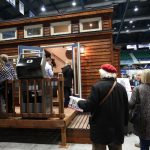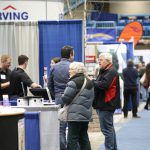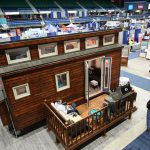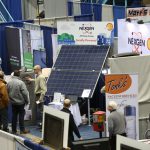 Accommodations
All quoted rates are subject to tax.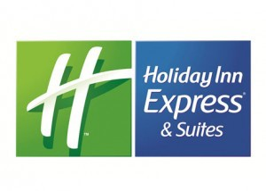 Holiday Inn & Express Suites Saint John Harbourside
400 Main Street
Saint John
NB
E2K 4N5
506-642-2622
Website - Holiday Inn & Express Suites Saint John Harbourside
$119.99 2 Queen Beds