About The Show
Another edition of the Saint John Home Show is coming to TD Station March 13-15, 2020!
Come browse a jam-packed TD Station with exhibit categories ranging from new builds and décor, to energy, lawn care, renovation and more!
With over four decades of history in Saint John, this event is a can't-miss opportunity for homeowners to see what's new and exciting in the world of home improvement.
DATE & TIME
Friday, March 13, 2020
12 noon - 8:00 pm
Saturday, March 14, 2020
10:00 am - 6:00 pm
Sunday, March 15, 2020
10:00 am - 4:00 pm
Admission
Adults - $8
Seniors -$6
PLUS: Pick up a Buy One Get One Free ticket coupon at Kent Rothesay, Kent Saint John East and Kent Saint John West! Act fast before they're all gone.
Exhibitor List (updated Feb. 27, 2020)
3871461 Can. Inc.
ADT by Telus
Aerus
All Coverage Insurance LTD.
Allstate Insurance
Altimate Home Solutions Ltd.
Apple Ridge Lumber Co Inc.
Armstrong Installers Ltd.
Atlantic Heating & Cooling Solutions Inc.
Atlantic Roll Forming Inc.
Avondale Kitchens & Baths
Bath Fitter New Brunswick
Bath Solutions
Bayview Credit Union
Bell Aliant
Bergman Landscape & Masonry
Bonney Construction Ltd.
Boys & Girls Club of Saint John
Budget Blinds of Saint John
CanDock/Port Fredericton Marina
Canadian Blood Services
Canadian Red Cross
Catapult
Cedarcrest Gardens
Clear Power Solutions
Colonial Manufacturing Ltd.
County Truss
CreteMaster.Com
Culligan of Rothesay
Decorastone
Ecoheat Inc.
Efficiency First Air Sealing Inc.
Energie NB Power
Expedia Cruise Ship Centers Saint John
Fundy Paving Inc.
Fundy Regional Service Commission
G. Wright Consulting Ltd.
Gable Enterprises Ltd.
Garage Kings
Grass Catcher EcoCare Ltd.
Green Diamond Equipment
GreenFoot Energy Solutions Inc.
Guimond Builders Ltd.
Habitat for Humanity Saint John Region Inc.
Hayward Healthy Home Solutions
Health Canada
Health Protection Services
HelloFresh
Heritage Window & Door
HomeSol Building Solutions
Homestar Group
Huff n Puff Insulation
Hydrokleen Saint John Ltd.
Irving Energy
JTR Commercial Services
Jordive Limited
Kent Building Supplies
Krown Saint John
Liberty Tax Service Saint John & Area
Life Start Training Inc.
London Life
MCF Customs
Mario's Pool and Spa Inc.
Modern Metal
Munro Lighting
Nightingale Tree Service
Northeast Distributors
Nu-Leaf Painting LTD.
OES Wellness Group Inc.
Oakhill Homes Inc.
Park Fuels Ltd
Permadry of NB
Pinnacle Painting & Renovations
Premier Trailer
Premium Pools & Spas
Pro Power Canada Inc.
RC Clean Wastewater Ltd & Generations Septic Solutions Inc.
RJB Builders Inc.
Recycle NB
Rogers Communications Inc.
Royal Lepage Atlantic
SRM Residential HVAC Inc.
Saint John SPCA Animal Rescue
Service New Brunswick - Property Assessment Services
Shaw Brick
Sheppard Chiropractic Center
Sherwin-Williams
Sleep Therapeutics
Spray-Net
Stor-It Systems
Student Works Painting
Sun Life Financial
Sun Nurseries Inc/Maritime Green Products
Take It For Granite
The Power Commission of the City of Saint John (Saint John Energy)
The Snore Shop Atlantic Inc.
University First Class Painters
Wayside Sunrooms
Weatherskin New Brunswick Ltd.
Weaver's Landscaping & Excavation Ltd.
Wee Bitty Builders Inc.
Welcome Back Homes
Westfield Elementary Home and School Association
Westmorland Homes
World Financial Group
IMAGE GALLERY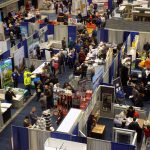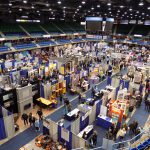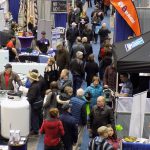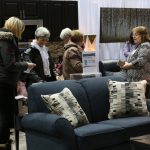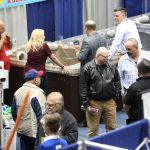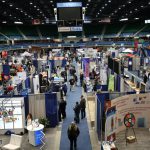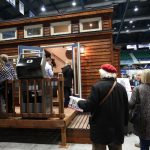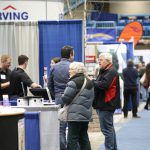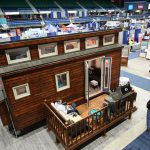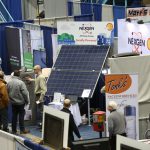 Accommodations
All quoted rates are subject to tax.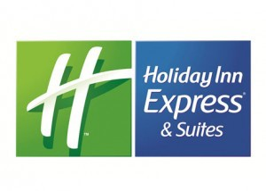 Holiday Inn & Express Suites Saint John Harbourside
400 Main Street
Saint John
NB
E2K 4N5
506-642-2622
Website - Holiday Inn & Express Suites Saint John Harbourside
$119.99 - 2 Queen Beds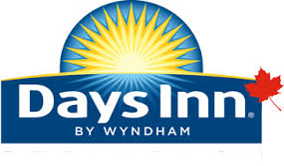 Days Inn by Wyndham Saint John
175 City Rd
Saint John
NB
E2L 3M9
506-646-0366
Website - Days Inn by Wyndham Saint John
$105.00 - 2 Queen Beds